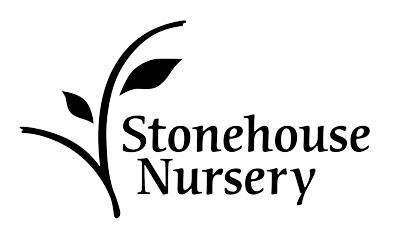 Stonehouse Nursery is a wholesale perennial plug nursery in lovely Southwest Michigan and we are looking for energetic, hard working people to join our team!  Started in 1989, Stonehouse Nursery has worked hard to grow and maintain a unique and diverse product line and team of employees. Check out our website for more information on our awesome plant material (www.stonehouse nursery.com) and read on to learn more about the opportunities available with us!
Shipping Department Leader
This position is focused on shipping, quality of greenhouse crops, the efficient use of space, maintenance of crops, and sanitation. To take on this position fully, a candidate must realize that there will be  a period where they will work with the shipping crew and the grower to learn how Stonehouse Nursery operates in these areas. This position will require training to become proficient.
This position will include:
Shipping
Working with the current head of Shipping to learn:
Stonehouse quality and what is considered shippable and what is not
Paperwork
          - Shipping paperwork-pick lists, individual orders, freight paperwork
          - Backorder paperwork and the proper channels for that to follow
Learning how the shipping department works
          - Learning and participating in UPS shipping
          - Learning and participating in Freight shipping
          - Learning how to use the computer and the shipping program
          - Learning inventory and how to pull that paperwork and turn it into the appropriate person for reordering
Picking up plant material for orders
Quality control in shipping and in the nursery
           - Relaying of information to proper person to get issues addressed as they appear
           - Working with proper person to get issues resolved/scheduled
Plant Maintenance/quality control
Working with the Grower to learn the Stonehouse method of plant maintenance and the Stonehouse quality.  This includes:
          - Scheduling
          - Man hour estimates
          - Actively taking part in completing the work
           - Scheduling weeding and participating in wedding in the greenhouses
           - Weeding around the nursery (outside of the greenhouses, around the barn, along the drives) Coordinate
             with Nursery Manager for scheduling people for this when needed
           - Scheduling and participating in weeding the stock field. Coordinate with Nursery Manager for scheduling
             resources when needed.
           - Weed spray or coordinate spraying around the nursery, stock field, and other locations as needed.
Quality control through the greenhouses
           - Monitoring /seeing problem areas in the greenhouses. Coordinate with grower and Nursery Manager
           - Coordinate with the Nursery Manager and estimate man hours and people needs for tasks needing attention.
Space and logistics in the Greenhouses
Working with the Production person, the Nursery Manager and the Grower to find the needs for space within the greenhouses.  Actions would include:
           - Consolidation of crops in the greenhouses as picking is happening
           - Plant moves
           - Opening up greenhouses with planned plant moves and consolidating
           - Cleaning (sweeping, power washing)
           - Sanitation
           - Proper handling of paperwork for the moves
           - Estimation of man hours
           - Requesting assistance and people from the Nursery Manager to schedule when needed
Miscellaneous
Communicating with Nursery manager
Attending 3 pm daily crew meeting and giving updates on work performed, tasks to still accomplish and additional needs
Assisting in other areas, Production, Propagation, etc., as time permits or as the season dictates due to weather/workload. These duties are not intended to be a focus through the main part of the season.  
Other duties as assigned
Pre-Requisites
Education: Vocational high school (horticulture, greenhouse, or nursery program), Associate degree (horticulture, greenhouse, nursery program) or certificate.  Comparable work experience in the horticulture industry will also be considered
Nursery, greenhouse, or garden center experience would be helpful
An interest in plants is beneficial
Physically able; this position requires being on your feet for the day, walking, lifting up to 50# (occasionally), hand work (pruning, stapling, etc.), stepping over flats/plants, etc.
Initiative and a willingness to learn
A desire to continue to learn and grow
A strong work ethic and positive attitude are a must.
Knowledge/Skills required:
Ability to count accurately
Ability to read labels and keep plants straight
Ability to learn Latin plant names
If interested, please email Amy Ryan at:  amy.ryan@stonehousenursery.com