How Local SEO Really Works and How to Use it to Attract Qualified Leads
SEE FULL DESCRIPTION (PDF)
Are you frustrated that your business isn't ranked on the first page of the Google search engine results pages (SERPs)? Wondering why your business isn't showing up in the local search results for the neighboring town? Or, why your listing isn't showing up at all but your competitors are (and they're not even as good as you)? It's because of the way local SEO and the Google search algorithm work. Some of it is outside your control but there are still several actions you can take that will greatly improve your visibility in the local search results.
In this session, you'll learn the two most effective ways to get your business listed on the first page of the local search results – for free! We'll cover how local SEO works, what that means for your business, and how you can outrank the big aggregator sites (such as Home Advisor, Yelp and Thumbtack).
Note – This talk covers basic local SEO principles that affect a site's online visibility and ranking, how to set up and optimize Google My Business, and how to get the right online reviews and recommendations to improve search results.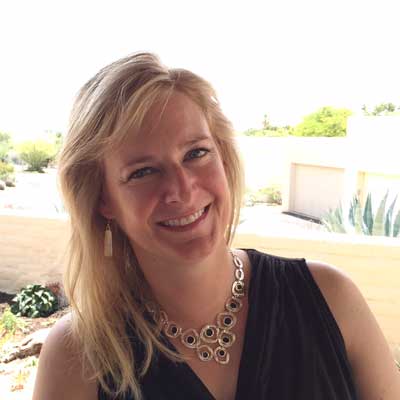 Monica Hemingway
Monica Hemingway is a licensed arborist, landscape designer, digital strategist and industrial psychologist – an unusual combination that gives her a unique insight into building a green industry business. She specializes in helping Green Industry business owners develop successful companies in a highly competitive market by building a strong online presence.
Professional Speaker & Digital Strategist, ITG Multimedia