Leslie Halleck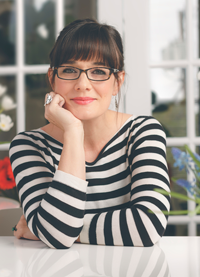 "Becoming a More Powerful Communicator": Getting your voice heard – and respected – can be one of life's biggest challenges. While technology and social media have made communications more possible than ever before, they haven't made us better communicators. If you find yourself struggling to be heard, succeed in your job, grow your career, or advance your company or product goals, it's probably time for an internal communications audit. Being a powerful communicator involves controlling the "conversation" – both literal and figurative – using specific behaviors and tactics. Halleck will address common communication struggles as well as strategies and tactics for self-analyzing and developing your own personal power as a communicator.
"Green Industry Recruiting: Attract, Grow, & Keep Right Employees": Attracting, growing, and keeping good employees can be one of your toughest jobs as a business owner or manager. Bad hires and poor morale can destroy teams, erode profit, and damage your company's brand. Fine-tuning your hiring practices and learning how to manage teams in the workplace, also requires you determine where you fit within the generational dynamic and how each team member approaches work and life. Leslie will address targeting recruiting strategies,  and incentive/pay strategies, employee training, and managerial tactics.
"Women in Horticulture: Maximize Your Power as a Woman in our Workforce": It's no secret that as women we face distinct challenges in the workforce. But we also bring distinct skills that benefit us and our industry. Are you promoting your own professional strengths and skills strongly enough?  Research shows that men and women equate being a leader with being male.  If leadership itself is male gendered, how do we as women ever achieve our career aspirations? Whether you have your eyes on a top leadership role, are early in your career, or are a student, you must first learn to recognize and understand gender dynamics and bias in the workplace and  academia. Halleck will help you build your power tool box by covering  how to recognize gender bias, navigate the "double-blind" effect that punishes you for your personality and communication style, negotiating skills and using your emotional intelligence to your advantage. Concepts and strategies covered can be used both by individuals seeking to improve and grow their professional path and make better career choices, and by organizations who recognize they need to improve gender dynamics. Let's leverage the strengths of other women in the  workplace to help us all rise together!
BIO: Leslie F. Halleck is a certified professional horticulturist (ASHS) who has spent her 27-year career hybridizing horticulture science with home gardening consumer needs. Halleck earned a B.S. in Biology/Botany from The University of North Texas and an M.S. in Horticulture from Michigan State University. Halleck's professional experience is well-rounded, with time spent in field research, public gardens, landscaping, garden center retail, and horticulture consulting and communications. Halleck currently runs Halleck Horticultural, LLC, through which she provides horticultural consulting, business and marketing strategy, product development and branding, and content creation for green industry companies. Halleck is an award-winning marketer and writer for industry and consumer publications, and columnist for GIE Media. Her previous positions include General Manager for independent garden center North Haven Gardens in Dallas, TX and Director of Horticulture Research at The Dallas Arboretum. Her book "Gardening Under Lights: The Complete Guide for Indoor Growers" was released by Timber Press in June 2018. Her new book "Plant Parenting" was released in June 2019. Her next book (it's a surprise!) will be releasing spring 2021.
Roy Diblik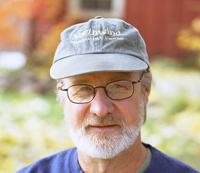 "Perennial Communities and the 'Know' Maintenance Approach": Roy's thoughtful way to design perennial plantings welcomes fresh contemporary styles and plant diversity integrated with responsible concerns. By using regionally dependable perennials and native plants, endless natural plant patterns can be constructed, each relating to time and cost to maintain. Roy will discuss the developing partnership between the gardener, the plants, and nature, always knowing the beauty is in the doing.
BIO: Roy Diblik is a recognized perennial plant expert, grower, designer, speaker and author. Combining his 35 years of knowledge growing traditional and Midwest native perennials, he specializes in highly aesthetic, sustainable plant communities for all seasons, while reducing maintenance through design. He believes that gardens should be thoughtful, ecologically directed, emotionally outreaching and yet very personal.
Karen Bussolini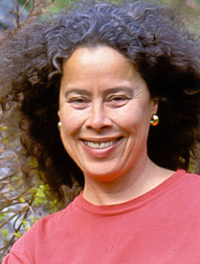 "Jazzing Up the Garden with Color, Contrast, and Movement": Savoring sizzling plant combinations in other peoples' gardens, while being dissatisfied with her own, led Karen to look a lot closer at what made certain combinations work – or not. A truly satisfying garden is much more than just a bunch of nice plants. It's boring if plants just sit there next to each other – they need to interact, to carry on a conversation, to have dynamic contrasts. This talk is packed with dozens of exciting plant combinations photographed in gardens across the country. Starting with simple combinations, and an explanation of how the gardener used color or texture, gesture, light-reflecting qualities, repetition, color echoes and other qualities, the talk progresses to more complex schemes. Plants with distinctive character and plants that move – or appear to – enliven the mix. Jazzing Up the Garden with Color, Contrast and Movement gives designers simple intuitive ways of thinking about combining plants  – without angst or color wheel.
"The Unsung Season: Gardens in Winter": Karen has come to appreciate winter as a transition from fall to spring. In autumn, ornamental grasses, berries and seedheads (many attractive to birds) are in their glory. Then colored and textured barks, needles and buds take center stage. Before you know it, early bulbs are pushing up under the snow. The unsung season never seems unbearably long any more, for there is so much to see and enjoy. In her talk, "The Unsung Season, Gardens in Winter," Karen takes a look at the many possibilities for interest way past first frost, considering form, line, color, texture, plays of light and shadow, movement, and sound. Big structures carry the garden when details are buried under snow, evergreens provide color and form, deciduous trees and shrubs create form with lines. Seedheads and pods lend punctuation and texture and many herbaceous plants persist well into winter.
BIO: Karen Bussolini has been a gardener all of her life. She trained as a painter and was an architectural photographer before specializing in garden photography, writing, speaking and eco-friendly garden coaching/design. She has taught classes and workshops at The New York and Denver Botanic Gardens.