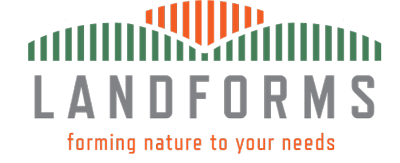 Landforms is currently seeking a Landscape Construction and Maintenance Foreman to build or maintain residential and commercial landscapes. This position will oversee assigned crews, execute all tasks within the allotted time, conduct site inspections, maintain field equipment, serve as the first line of customer contact on job sites, and ensure quality customer service. Leaders are required to operate equipment, pick up materials from local vendors, maintain safety standards, and as the decision-maker on the job site, you will be responsible for doing what is necessary to get the job done.

JOB REQUIREMENTS
•5 years prior landscape experience
•3 years as a crew leader
•Chauffeur's or commercial drivers license
•Creativity, an eye for detail, and the ability to solve problems
•Work year-round in an outdoor environment
•Operate vehicles and lawn equipment
•Able to operate a smartphone, send and receive emails, and take digital photos

LANDFORMS ADVANTAGES
•High pay based on experience
•Year-round employment
•Opportunities for advancement
•Matching 401k program
•Well maintained fleet and equipment
•Monthly performance bonuses
•Bonuses, vacation time, and holidays off
•Paid day off on your birthday
•Work in a fun and positive environment
Please submit our application form, email your resume and references to admin@landformsinc.com, or give us a call at (734) 531-7313.
(734) 531-7313 | 4247 Corinne, Canton, MI 48188 | landformsinc.com