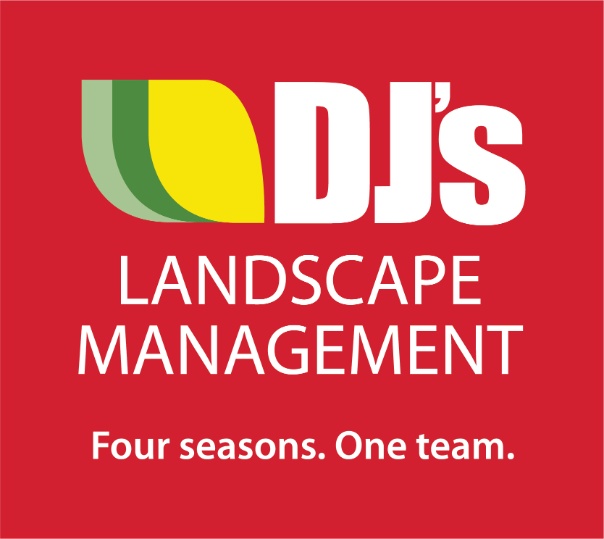 DJ's offers a rotational internship program catered to YOU! Throughout the summer, interns will be given the opportunity to spend time in all of our departments – Operations, Client Care and Administration. Time in Operations can be spent learning and expanding on skills in irrigation, tree care, seasonal color, fertilization, lawn maintenance, enhancements and construction. The client care team will give you the opportunity to focus on sales and customer service as well as estimate projects and quote various projects. Learning the ins and outs of the company will come from the administration team, focusing on invoicing, human resources and scheduling. Spend the summer growing with us and gaining valuable hands on knowledge and experience!
Team Member Benefits
•    Wage $15+/hour, depending on experience
•    40 hour per week schedule
•    Participation in company sponsored events
•    Subsidized housing – just a 10-minute drive from work!
Responsibilities & Learning Opportunities might Include
•    Field work (landscape maintenance, construction, irrigation, tree work and plant health care)
•    Learning customer service
•    Learning design and estimating
•    Learning administrative operations
•    Learning client care and sales
Position Requirements
•    Pursuing a degree in a related field
•    Willing to work hard in various fields of operation and throughout the company
•    Excellent communication skills
•    Organized, with an ability to prioritize time-sensitive assignments
•    Ability to effectively learn and acquire new knowledge and skills
DJ's Landscape Management is a drug-free workplace. As a condition of employment, new Team Members are required to pass a pre-employment drug test and participate in random drug tests during their active employment.
DJ's Landscape Management is an equal opportunity employer and values diversity. All employment decisions are decided on the basis of qualification, merit and business need. All qualified applicants will receive consideration for employment without regard to race, color, religion, sex or national origin.
Contact:
(616) 871-6908