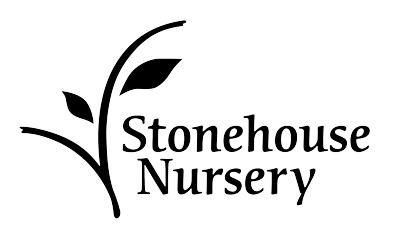 Stonehouse Nursery Employment Opportunity
Stonehouse Nursery is a wholesale perennial plug nursery in lovely Southwest Michigan and we are looking for energetic, hardworking people to join our team!  Started in 1989, Stonehouse Nursery has worked hard to grow and maintain a unique and diverse product line and team of employees. Check out our website for more information on our awesome plant material (www.stonehouse nursery.com) and read on to learn more about the opportunities available with us!
Work is scheduled Monday-Friday, 8 am-4:30 pm and two weekend days a month.  Applicants must understand the job includes standing for long periods, walking, bending, working in and with the weather, and working in a greenhouse setting.
Greenhouse Worker
•    Learning and performing proper potting procedures
•    Proper procedure to take, process, and stick plant cuttings
•    Performing general tasks in greenhouses such as watering, weeding, pruning, and moving plants
•    Helping with planting and maintaining stock beds and fields.
•    Assisting with shipping. This may include cleaning, organizing, retrieving, and boxing plants for shipping
•    Clean up, organization, and sanitation of work space and common areas
•    Must be able to listen, follow directions, and ask questions as needed!
•    Additional duties or responsibilities may be added or changes may be made depending on the needs of the nursery
Expectations of candidate for Greenhouse Worker:
•    Must be able to work in the changing weather
•    Must be eligible to work in the United States
•    Communicate clearly any questions or concerns
•    Must be able to stand, walk, bend, and lift throughout the day
•    Be present and engaged, mentally and physically, for the scheduled shift
•    Have reliable transportation
•    Regular and reliable attendance;  arriving as scheduled and ready for the day at work
•    Must be able to work in a group or independently and with a diverse group of people
•    Experience with plants is helpful but not required. We will train.
•    This is a seasonal position that goes from February through September. There are opportunities for the right person for advancement!
If interested, please email Amy Ryan: amy.ryan@stonehousenursery.com